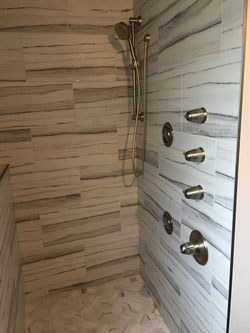 Making improvements to your home generally starts in the bathroom or kitchen. These areas have tons of value potential, however they also require the oversight of a well-trained plumber before any work begins. Stillwater Plumbing is ready to help you realize the full potential of your home with plumbing remodeling services.
Our kitchen and bathroom remodeling contractors for Stillwater, Arcola, Mahtomedi, Lake Elmo, and Washington County, MN bring an undisputed range of expertise to the table when it comes to improving your home. We'll help ensure your remodeling projects go smoothly and that everything involving your plumbing functions perfectly.
Kitchen Remodeling
A kitchen remodel does more than just make your kitchen a more functional place—it also adds value and supports your lifestyle. When you make the decision to remodel, let us take care of the plumbing and hookups. Our expertise extends to all major plumbing demands of a remodel, including:
Gas appliance installation
Sink installation
Piping alteration
Faucet replacement and repair
Garbage disposals
Faucets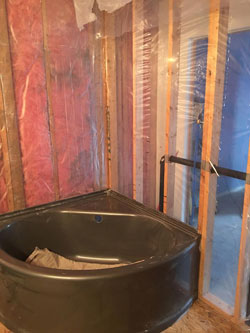 Our goal is to help you get the kitchen of your dreams, and we'll do whatever it takes to assist you with your plumbing projects.
Bathroom Remodeling
Updating or renovating your bathroom? Let our team help! We specialize in plumbing projects of all types—whether you're just updating a few small fixtures or you're working around a brand-new shower installation in Stillwater, MN. Our full scope of capabilities includes:
Showers/custom walk-in showers
Bathtubs
Hydrotherapy tubs
Sinks
Toilets
Urinals
If you're looking to improve the appeal of your home's bathroom or bring it up to a modern standard of quality, let our professional team help you undertake the task.
Qualified Remodeling Professionals
Stillwater Plumbing has specialized experience in providing plumbing renovations for vintage pre-1900 Victorian homes. You can rest assured your classic home is in good hands when you choose us for general plumbing service, a new water heater, updates, or remodels.
We also take pride in using proven name brands with all of our plumbing fixtures. Turn to us for Toto, Mansfield, Kohler and American Standard, among others.
For more information about our remodeling capabilities or to inquire about how we can assist you in improving the plumbing throughout your home, please contact us by calling 651-439-3344.