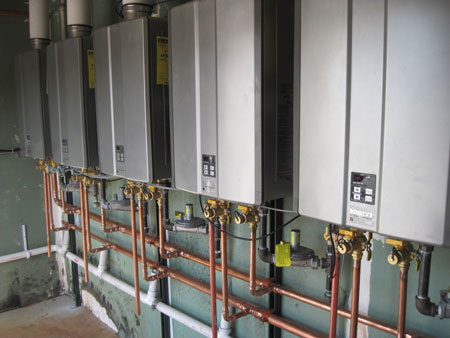 Tired of running out of hot water mid-shower? Dealing with high energy bills that can be traced back to your ineffective water heater? It's time to consider making the switch to a Rinnai tankless water heater unit!
Stillwater Plumbing specializes in Rinnai tankless water heater installation in Stillwater, Arcola, Mahtomedi, Lake Elmo, and Washington County, MN. Our team will help you get rid of that old, outdated, ineffective water heater and replace it with something that's more cost-effective and efficient. We're excited to educate our customers about the benefits of a tankless system, including:
Hot water that's always on demand, 24/7, with no waiting for heat!
Water is heated on demand for your use, so there's no waste heating energy.
There's less maintenance and fewer overall issues with tankless systems.
Tankless units take up less space and are more easily accessible to install/service.
The benefits continue to expound when you consider replacing your traditional water heater with a tankless model. Talk to one of our experts today about how exactly your home could benefit.
Quality Repair and Water Heater Installation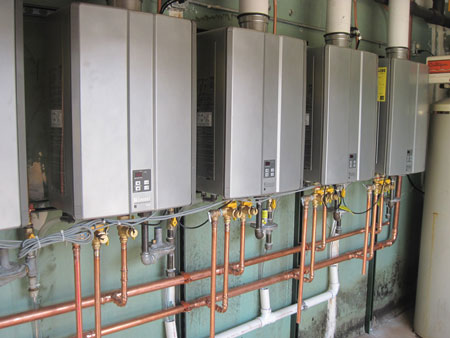 If you need water heater service in Stillwater, MN and the Metro Area—whether for your traditional unit or your new tankless model—the Stillwater Plumbing is ready to help. We work quickly to ensure hot water is restored to your home and that your unit is functioning in a safe, effective capacity.
Trust the Experts
When it comes to our team, there's no one better to provide you with water heater service in Stillwater, MN and the Metro Area. Not only are we familiar with most makes and models and the problem that come with them, we're also incredibly experienced, offering top-level workmanship and satisfaction:
We're a certified Rinnai tankless water heater dealer and service provider.
We specialize in the installation and repair of Rinnai water heaters.
We honor all manufacturer warranties.
Our installation capabilities include all piping and venting.
When your water heater stops working or the time has come to upgrade to something more reliable, don't waste any time in contacting the professionals at Stillwater Plumbing at 651-439-3344. And don't forget: we're also available for general plumbing and remodeling work!